Boomers' Marijuana Not as Strong as Today's Pot
By Michael Pound
Source: Beaver County Times November 07, 2005
Pennsylvania -- This is not your father's marijuana. Or your mother's. And that's the problem. A generation that often viewed marijuana use with a casual eye is now old enough to have kids who may be experimenting with the drug themselves. But their own experiences with pot are keeping them from having an accurate perception about use of the drug these days.
Read More...
www.cannabisnews.com/news/thread21273.shtml
"Marijuana is ten times more dangerous than twenty years ago.
Presidential candidate Bill Clinton 1992
Average Pot Potency No Stronger, Study Says
July 1, 2004 - Lisbon, Portugal
The overall strength of marijuana available in Europe has remained stable despite claims from US officials and others that it has increased significantly in recent years, according to a study released this week by the European Monitoring Centre for Drugs and Drug Addiction.
OPED: THE MYTH OF 'HARMLESS' MARIJUANA
by John P. Walters, US Drug Czar
01 May 2002 Washington Post, p. A25.
"Parents are often unaware that today's marijuana is different from that of a generation ago, with potency levels 10 to 20 times stronger than the marijuana with which they were familiar."
Drugwar Distortion 11: Marijuana Potency
False.

Federal research shows that the average potency of cannabis in the US has increased very little. According to the federal Potency Monitoring Project, in 1985, the average THC content of commercial-grade marijuana was 2.84%, and the average for high-grade sinsemilla in 1985 was 7.17%. In 1995, the potency of commercial-grade marijuana averaged 3.73%, while the potency of sinsemilla in 1995 averaged 7.51%. In 2001, commercial-grade marijuana averaged 4.72% THC, and the potency of sinsemilla in 2001 averaged 9.03%.

Source:
Quarterly Report #76, Nov. 9, 2001-Feb. 8, 2002, Table 3, p. 8, University of Mississippi Potency Monitoring Project (Oxford, MS: National Center for the Development of Natural Products, Research Institute of Pharmaceutical Sciences, 2002), Mahmoud A. ElSohly, PhD, Director, NIDA Marijuana Project (NIDA Contract #N01DA-0-7707).
Rare Vietnam Brisk Tea ("Acapulco Gold and Vietnam blend&quot
Original 1960s - early 70s, Dayglow and Blacklight Posters
Drug Intelligence Brief
The Cannabis Situation in the United States
December 1999"
The Clinton administration
has said that doctors prescribing marijuana could be prosecuted for a federal crime.
"Marihuana makes fiends of boys in thirty days --
Hashish goads users to bloodlust."
Hearst newpapers nationwide circa 1936
"The great masses of the people will more easily fall victims to a big lie than a small one"
Adolf Hitler, Mein Kampf.
Quoted by Alisdair Milne in memoirs of a British Broadcaster p. 269
The Racist Ganjawar
"Marihuana influences Negroes to look at white people in the eye, step on white men's shadows and look at a white woman twice."
Hearst newspapers nationwide, 1935
PREJUDICE: MARIJUANA AND JIM CROW LAWS
It's like I'm stuck in a time loop
posted by cloud7
Looks like Johnny Pee is seeding the papers again.
Please check the archives of these identical articles for insightful comments.
March 20, 2005
Is Pot Far More Potent Than in the Past?
November 07, 2004
Potent Pot Just One Reason Legalization Unwise
October 20, 2004
Exposing Potent Pot Myths
July 20, 2004
U.S. Drug Czar Warns of Potent Pot Here
July 19, 2004
As Pot Gets Stronger, US Officials Change Policy
May 17, 2004
Marijuana More Potent, Harmful
May 05, 2004
Stronger Marijuana Propels Abuse Rates
How about one more from 2000 to emphasize the staleness of this refrain?
August 27, 2000
Potent Pot Rolling Up Sales
Find more here:
cannabisnews.com/thcgi/search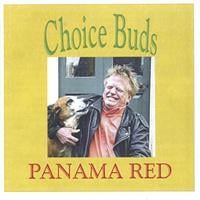 "[Marijuana] is highly intoxicating and constitutes an ever recurring problem where there are Mexicans or Spanish-Americans of the lower classes."
New York Times- Dec. 3, 1933 - Pg. 6, Sec. 4.
'Murder Weed'
The 'Virtues' of Ganja
The Drug War Refugees
The Ganjawar Fraud...
Acapulco Gold Patch/Tee

Potent Pot Myth Undermined By Report From The Ultimate Authority .
Cited By
Swedish Prohibitionist
Who Dont Seem To Understand. As Usual.
Posted by Richard Cowan on 2000-02-10
Marijuana Prohibition And Potency, Price, And Safety
"Is Marijuana Stronger Than It Was Back In the '60s,
When Everyone Thought It Was Harmless?"
Analysis By Richard Cowan (MarijuanaNews note:
The prohibitionists like to claim huge increases in marijuana average potency make it much more dangerous today. That is simply not supported by the official data. Amusingly, I found this on the web site of the Swedish prohibitionist propaganda organization, Hassela Nordic Network. Obviously, they dont understand how devastating this is to the party line. Quite often that is the case. They are blissfully unfazed by mere facts. )
Marijuana: the law vs. 12 million people
Life magazine Oct 31, 1969. 25-35
Is marijuana more potent today than in the past?
Potency is a red herring. Average use today may be of marijuana that is about 2 to 3 times as potent as decades ago but users simply use less to get the same effect with less smoke. Even 30 years ago, much more potent strains than are normally used today were available, but were seldom used. As with alcohol and tobacco, users generally prefer milder versions.