March 14, 2017
☛ Stroke, Heart Failure Linked to Marijuana
(may. might)
It is not clear
One limitation of the study
It is also not clear why
Future research should
March 10, 2017
☛ Study links pot use to higher risk for stroke, heart failure
23 February 2017
Study: Cannabis Use History Not Associated
With Increased Risk Of Cardiovascular Disease
Those who consume cannabis long-term suffer no greater likelihood of cardiovascular disease by middle age than do those with no history of use, according to longitudinal data published online ahead of print in the American Journal of Public Health.
☛ Cardiovascular diseases
(CVDs)
Most cardiovascular diseases can be prevented by addressing behavioural risk factors such as tobacco use,
☛ Organic Cannabis/Tobacco vs Chemical Cigarettes
unhealthy diet and obesity,
☛ Wasting Obesity on Ganja
physical inactivity and harmful use of alcohol.
☛ Marijuana is Safer
☛ Sports v Nature walk
s
Heart disease is the leading cause of death in the United States
. ... The leading modifiable (controllable) risk factors for heart disease and stroke are:
High blood pressure. High cholesterol
.
☛ Cannabis Seeds:The Most Nutritionally Complete Food on the Planet
April 24, 2014
☛ New Study Tells Nothing About Marijuana's Role in Heart Disease
We've also seen (in a much larger sample) that it doesn't increase mortality rates even among survivors of heart attacks. But the new study made the news anyway.
June 6, 2013
☛ Studies: Cannabinoids Protect the Brain and Heart From Injury
Recent preclinical studies published over the past several weeks provide further evidence that cannabinoids are both neuroprotective and cardioprotective.
A May 30th blog post on the website Science20.com sums up new findings from Israel regarding the ability of low doses of THC to prevent brain damage in animals.
31 January 2013
☛ Study: Marijuana Smoking Not Associated With
Greater Mortality Risk Among Heart Attack Survivors
15 March 2017
☛ Calls for ibuprofen sale restrictions after study finds cardiac arrest risk
Over-the-counter drug linked to 31% increased cardiac arrest risk, with the figure rising to 50% for diclofenac, says research
29 Sep 2016
☛ Ibuprofen-like painkillers linked to an increased risk of heart failure
In fact, new research suggests that taking painkillers known as non-steroidal anti-inflammatory drugs (NSAIDs) – which includes ibuprofen – increases the risk of heart failure by less than 20% overall. ... The study found that the risk of heart failure varies between NSAIDs and according to dosage.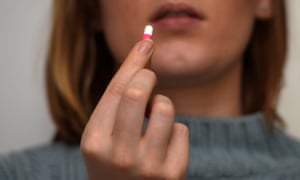 ☛ Aspirin and Heart Disease
Know the risks
Because aspirin thins the blood, it can cause several complications. Talk to your doctor if any of these situations apply to you. You should not take aspirin if you:
    * Have an aspirin allergy or intolerance
    * Are at risk for gastrointestinal bleeding or hemorrhagic stroke
    * Drink alcohol regularly
    * Are undergoing any simple medical or dental procedures
☛ Daily aspirin may not prevent heart attacks, study finds
The study, which involved more than 14,000 Japanese people aged 60 to 85, found no major difference in heart-related deaths or non-fatal heart attacks and strokes between people who took aspirin and those who didn't.
☛ When Heroin Was Available to Housewives
and Aspirin Was Bad for the Heart
☛ Bayer Aspirin & Heroin Advertisement
☛ Ignorant Jeff Miner's Lullaby Drug Overdoses & MMJ