"You know you're a redneck...
if your family tree has a rope hanging from it."
- Warren Sapp, roasting the cable guy.if you want to be an ignorant redneck all your life keep running your piehole about how much Obama has wasted feeding and sheltering the workers and poor. While the moneysluts rob the treasury you squeakers say diddly squat. Thats weak to attack the vulnerable. Same asinine mentalities calling school funding pork. Your Faux News memo's are as lame as the limbog degenerate ditzos lap up. Mandatory minimum sentencing came from the right wingnut NRA and the apeman chuck. It ain't the poor sending kids to die in Iraq or perpetuating the Ganjawar fascism. Typical for the freeper boards but I think we've moved beyond blaming the victims. 10 prisons and 1 Cali U since Rayguns.

Investing in the corporate greed supplying the lab equipment and chemicals to convert a plant substance into a white powder. Then keep Ganja prices out of reach and crack and smack go for a few bucks. More when the GOPerverts are selling it to them directly. Who funded Iran Contra when Congress nixed it? Not the poor. Time for boomer yuppies to grow up. Just because the Nazi's dropped the swastika's, doesn't mean the Nazi's have dropped their goals. We won the big one thats it go to sleep sheep.

TV junkies making all those bucks for Wallmart Exxon and China's bank accounts. Then cussing about an American junkie or single mom getting food-stamps or rent assistance. College is denied for drug convictions, only hurting the poor. No outrage? All of the social services you think of as pork are Birthrights to these American citizens. It never trickles down, just trying to ride the same train as the Ganjawar brokers. Now buy Brownose pot or get busted by the state...

Blaming them hippies for sustaining a living selling pot, then bitching if they don't "earn" it proper. Can't find work cause the redneck etiquette has a say in what you look like. If Dr Drew or Phil thinks its wrong, so be it. Blame them for not grooming and looking "Nice"? An opinion never trumps a natural right. Forced grooming outside of safety or health, has no business in business anymore than pisstastes. You hire someone to do a job, not to think the same or look the same.

If nature thought short hair was better for men, men would grow short hair and it would just stop growing. Forcing someone to go against nature is a karmic sin and in no way holds up in a Democratic court. The reason it does, shouts clearly about the courts. Legislating fascism with 404 rules and Ganjawar lynchings. Interpreting for some of the people they agree with or profit from, Unconstitutional. Enron ethical and morally reprehensable herding workers through coersion.

You want to gut the ADA and Clean Air Ax to save taxes? Sell it in bottles. EPA is already gutted. Dumbshits tell me exactly how a safe worker is anti-American? We have enough air? Its ok for a board and shareholders profits to exploit the workers and smash the Unions. Breed the snitches and kill whistle blowers. Unions that are only necessary because cheaters in suits don't pay a living wage or their share of the tax burden.

Keeping people scrounging to keep up. Unions may be a band aid but the thieves flim flaming the people and whining about Bama are doing the slicing and dicing. These are the socialists you should fear. Tidy little thousand points of light brigade with no boundaries banks or courts big enough to stop them. Groupies gladly passing Gossipropaganda. One sided media blasted 24/7. Down to 5 corporations controlling the emails the high blood pressured idiots read out-loud to ditto lemmings.

The Ganjawar protest is against the International corporatists and banksters we're paying $300 billion a year on interest for loans, to bail out the frickin cheats and crooks on Wallstreet the OiNkDeCePtions, Prisons and the Pentagon. Find some decent pot, that schwagg is going to your head. Every rich dickhead sheltering taxes on John Walters Philanthropy Rountables, funding Ganja hate groups or in Cayman island banks. Don't contribute to the infrastructure or schools. Workers pay the bill. Same fascists finding cheap labor in India and China taking American jobs, again bilking taxes, workers have to make up.

This lie in Iraq to rid us of a tin soldier cost over a trillion in taxes. Blame Obama for that too I suppose. Jerk that flag boys only remove the blue and add a cycle and hammer. I suggest closing Wall St and dividing whatever is there with the workers paying the damn taxes. Homelessness has almost tripled since Klintoon doubled it from Boosh. Instead of these US citizens, many Vets, requiring tax money. Most who want work and Hemp would be manna from the skies. Instant jobs. Mexico could do the same as well as the Indians and the inner cities. Lessoning the tax burden. Something against the fascist bargaining chip for lower wages and environmental restrictions to profit, with sibsidies, bailouts and platnum parachutes.

Spreading violent gossip about Ganja or bitching about Core Assistance or gouging it will only cost the tax payers more in the long run. Not to mention keeping the cowardly reputation of a tyrant. We the People, citizens of the US, deserve the basics and obtaining them with one job or means to obtain the basics. Paying a living wage, minimum. No money or taxes charged for the Bill of Rights. Thats why the Liberalterians never get a showing. GOPerverts and Liberaltarians care more about money than liberty for all. John Birch, Lou Dobbs and Yankee Doobie Dandy. Keep em doggies movin herd em into TVland, sell them cable news to maintain a healthy dysfunction with daily programing and drugs with lots of side effects. Poison the food then sell drugs to treat it... sounds like a Gateway to me. Remember to use Bio-Kerosine on the torches and biodegradable hemp fiberwood pitchforks.......
Enough...
Ooo - eeeee - hoo! Yooo - ho!
"A nation that is afraid to let its people judge the truth and falsehood
in an open market is a nation that is afraid of its people."
- John F. Kennedy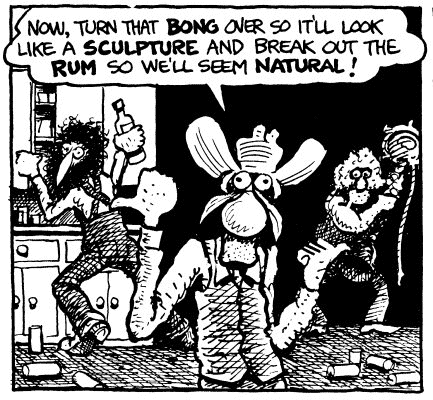 "bye-bye, miss american pie."
Drove my chevy to the levee,
But the levee was dry.
And them good old boys were drinkin' whiskey and rye
Singin', "this'll be the day that I die.
- Don McLean
Corporate Welfare Rats
Corporate Welfare The Shame Page
# Corrupt Government Giveaways Will Continue, Admits Congressman
# Help Taxpayers -- Take Big Oil Off Welfare
# Government Fails to Collect Public Revenue
# Taxpayers Deserve to Know How Their Money is Squandered
# Military Spending Scandal -- The Department of Waste
# Some Courts Take Steps Against Corporate Welfare Queens
# Wal-Mart Welfare
# Using Corporate Welfare to Bias Elections
# Corporate Welfare Queens Laugh as Toady Scrambles to Give Them Handouts -- D.C.'s Corrupt Mayor Wants to Give Away $440 Million While Schools Rot
# World's Biggest Corporation is a Welfare Queen
# To Boost Corporate Welfare Giveaways, U.S. Forest Service Tells Lies
# WTO Rules Against U.S. Cotton Subsidies In Landmark Decision
# Amid Huge Deficits, Congress Still Spending on Welfare Handouts to Timber Corporations
# Federal Subsidies to Private Luxury Landowners
# Congress Continues With Corruption and Failure -- Handouts to Large Agribusiness Corporations
# Water Subsidies Go To Agribusiness Corporations
# Administration Tells Taxpayers to Pay for Mining Companies' Toxic Pollution
# Welfare Bribery Scandal Hits Jeb Bush But Nobody Cares
# Corporate Welfare Harms Public Schools, Says New Report
Individuals in California pay more than ten times as much for water as do the biggest agribusiness corporations.[/i]
TESTIMONY of Stephen Moore
Director of Fiscal Policy Studies
Cato Institute Washington, D.C.
before the Budget Committee U.S. House of Representatives
Corporate Subsidies in the Federal Budget June 30, 1999

1) Corporate welfare is a large and growing component of the federal budget. America's most costly welfare recipients today are Fortune 500 companies. In 1997 the Fortune 500 corporations recorded best-ever earnings of $325 billion, yet incredibly Uncle Sam doled out nearly $75 billion in taxpayer subsidies.

2) Almost all of the most egregious subsidies are in the forms of federal expenditures, not tax loopholes... These spending programs not only cost taxpayers money directly, but also create an unhealthy corporate dependence on federal subsidies.

3) Many Fortune 500 companies are double and triple dippers.

4) There are no time limits for corporate welfare benefits.

5) If all corporate welfare were eliminated, the savings would be large enough to entirely eliminate the capital gains tax or the death tax.

* We could cut the personal income tax, the corporate income tax, or the payroll tax.

* We could entirely abolish the capital gains tax or the death tax.

* We could help finance a flat tax at a rate of 20 percent for all Americans.

6) Corporate welfare corrupts the political process. One perverse, but predictable outcome of a $100 billion-plus corporate welfare state is that industry begins to view Congress, rather than consumers, as their real customers. Moreover, industry has done an all effective job at protecting their subsidies.
Federal Budget: Economic Stimulus Bill Stimulates Drug War, Too
Law enforcement was among the winners in the massive economic stimulus bill passed last week by Congress and signed this week by President Obama. The package includes nearly $3.8 billion for state and local law enforcement, much of it destined for enforcing the country's draconian drug laws. Public safety wish list from the US Conference of Mayors

$1.6 million for SWAT equipment, $56,000 for military grade rifles, $625,000 for unmanned aerial surveillance drones, and $130,000 for "covert operations"

(See more wish list examples at Radley Balko's The Agitator.)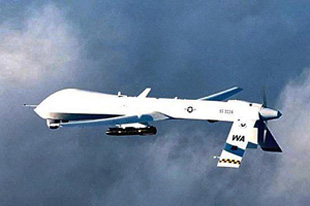 may be coming to a police force near you soon
The US Gulag Prison System
Money Spent on the War On Drugs this Year
$4,425,742,0 10 22:28pdt

The U.S. federal government spent over $19 billion dollars in 2003 on the War on Drugs, at a rate of about $600 per second. The budget has since been increased by over a billion dollars.

People Arrested for Drug Law Offenses this Year
407,434 10 22:28pdt

People Arrested for Cannabis Law Offenses this Year
193,128

Throwing Away the Key or the Taxpayers' Money? (PDF)

"Conformity is the jailer of freedom and the enemy of growth."
- John F. Kennedy
Gunut Rant
FAMM - All about Mandatory Minimum Sentencing
Charlton Heston died
NRA's MandatoryMinimum didn't...
Heston served four terms as president of the National Rifle Association between 1997 and 2001. He became one of the organization's most effective spokesmen.
National Rifle Association (NRA)
Their campaign for longer sentences...
The NRA strikes Back By Chris Bryson
An important and largely overlooked force driving the prison boom in the United States is the National Rifle Association. With a membership of some 3 million, an estimated war chest of $140 million, and paid lobbyists in ail 50 states, the NRA has thrown its weight behind so-called "get tough on crime" measures and prison-building initiatives.
420 Dysfunction Junction, Incarceration Nation
Blessed is the Police State?
Exporting DEAmocracy
400 agents x $60/hr...
Target DEAth Merchants
At DEA, our mission is to fight drug trafficking in order to make drug abuse the most expensive, unpleasant, risky, and disreputable form of recreation a person could have.
-- Donnie Marshall, Administrator of the Drug Enforcement Agency (DEA)
Authoritarians
This is part of our global contribution. The drug war has become the preferred foreign policy approach toward controlling much of the world. We export our drug war, our tactics, and, most of all, our DEA.
(Now with offices in Belize, Guatemala, Nicaragua, Mexico, Canada, Panama, Costa Rica, El Salvador, Honduras, Paraguay, Colombia, Brazil, Argentina, Uruguay, Venezuela, Bolivia, Peru, Ecuador, Chile, Antigua and Barbuda, Barbados, Dominica, Grenada, St. Kitts & Nevis, St. Vincent & the Grenadines, St. Lucia, Aruba, Netherlands Antilles, Suriname, Jamaica, The Bahamas, Turks & Caicos Islands, Haiti, Guyana, Trinidad & Tobago, Suriname, Dominican Republic, Cambodia, Thailand, Mongolia, Australia, Cook Islands, Fiji, French Polynesia, New Caldeonia, New Zealand, Niue, Papua New Guinea, Solomon Islands, Tokelau, Tonga, Tuvalu, Vanuatu, Wallis & Futuna, Western Samoa, Vietnam, Hong Kong, Macau, Taiwan, Malaysia, Kiribati, Nauru, Philippines, Burma, South Korea, Brunei, East Timor, Indonesia, Singapore, Japan, Laos, Armenia, Azerbaijan, Bulgaria, Georgia, Iran, Iraq, Turkey, Greece, The Former Yugoslav Republic of Macedonia, Romania, Bahrain, Chad, Dijibouti, Egypt, Eritrea, Ethiopia, Kuwait, Libya, Qatar, Saudi Arabia, Somalia, Sudan, Yemen, Oman, Pakistan, United Arab Emirates, Afghanistan, Russia, Bangladesh, India, Maldives, Nepal, Sri Lanka, Cyprus, Israel, Jordan, Lebanon, Syria, Kazakstan, Kyrgyzstan, Tajikistan, Turkmenistan, Uzbekistan, Liechtenstein, Switzerland, Belgium, Luxembourg, Denmark, Estonia, Finland, Greenland, Iceland, Latvia, Lithuania, Norway, Sweden, Czech Republic, Germany, Benin, Burkina Faso, Cameroon, Congo, Equatorial Guinea, Gabon, The Gambia, Ghana, Guinea, Guinea-Bissau, Ivory Coast, Liberia, Mali, Mauritania, Niger, Nigeria, Senegal, Sierra Leone, Togo, Western Sahara, Channel Islands, Ireland, Isle of Man, Northern Ireland, United Kingdom, Azores, Balearic Islands, Canary Islands, Cape Verde, Gibraltar, Portugal, Principality of Andorra, Spain, Spanish Enclaves (Ceuta & Melilla), Algeria, France, Monaco, Morocco, Tunisia, Angola, Botswana, Burundi, Central African Republic, Comoros, Democratic Republic of the Congo, Kenya, Lesotho, Madagascar, Malawi, Mauritius, Mozambique, Namibia, Rwanda, Seychelles, South Africa, Swaziland, Tanzania, Uganda, Zambia, Zimbabwe, Albania, Bosnia, Croatia, Italy, Malta, Montenegro, San Marino, Serbia, Slovenia, Netherlands, Poland, Austria, Belarus, Hungary, Moldova, Slovak Republic, Ukraine.)
Time to get tough on bankers!
In a Special Comment, Countdown's Keith Olbermann expresses outrage at Wall Street over their continuing misuse of federal bailout money. Olbermann calls for the firing of bank executives and more stringent bank regulation.

"After World War II, the nation's tax bill was roughly split between corporations and individuals. But after years of changes in the federal tax code and international economy, the corporate share of taxes has declined to a fourth the amount individuals pay, according to the US Office of Management and Budget."
--Boston Globe series on Corporate Welfare.
K Street Project
Nature and Politics by Jeffrey St. Clair and Alexander Cockburn The Poison Lobby: Monsanto & Its Political Musclemen
Osborn & Barr Communications
Osborn & Barr was formed in 1988 with Monsanto as its founding client. The company's slogan is, "We create belief." - Friday, January 15, 1999 Osborne & Barr to harvest Monsanto's ag marketing.
Nutricide - Criminalizing Natural Health, Vitamins and Herbs
Toxic Dumping and Coverups
If you're talking about PCBs, Agent Orange, Bovine Growth Hormone, water privatization, biopiracy, untested/unlabeled genetically engineered organisms, or persecuting small family farmers,
Big Lies by Joe Conason
The Right-Wing Propaganda Machine and How It Distorts the Truth
Bivings Group
Bivings work, premised on the power of the Internet, engages in covert online attacks and web based front groups.
The Wrecking Crew, on How Conservatives Rule
Democracy Now Interview: Thomas Frank
"Fantastic misgovernment of the kind we have seen is not an accident, nor is it the work of a few bad individuals. It is the consequence of triumph by a particular philosophy of government, by a movement that understands the liberal state as a perversion and considers the market the ideal nexus of human society. This movement is friendly to industry not just by force of campaign contributions but by conviction."
Bushladen and the Terrorists Carlyles Groups 12/02/03
Cutting Corporate Welfare by Ralph Nader
Seven Stories Press, 2000
Corporate welfare-the enormous and myriad subsidies, bailouts, giveaways, tax loopholes, debt revocations, loan guarantees, discounted insurance and other benefits conferred by government on business-is a function of political corruption. Corporate welfare programs siphon funds from appropriate public investments, subsidize companies ripping minerals from federal lands, enable pharmaceutical companies to gouge consumers, perpetuate anti-competitive oligopolistic markets, injure our national security, and weaken our democracy.
Speeches: Rep. Maxine Waters (D-CA), Tuesday 8/14/00
There is no war on drugs going on in America today, and Barry McCaffrey needs to resign right now. He needs to stop pushing policies that send our tax dollars to Columbia supporting these right wing dictator-types! And move out of the way and allow us to develop some good drug policies that's going to stop incarcerating the victims of this so-called drug war. I want you to know that you are seated in this building right on the edge of the community that the CIA allowed to be over-run with drugs.
Kill the Messenger
Why Are U.S. Taxpayers Funding Reconstruction
While Iraq Reaps Oil Profits? Rep. Maxine Waters
At a time when American families are feeling an economic squeeze in large part because we are paying so much for foreign oil, we are also paying billions of dollars in Iraq -- even though Iraq is flush with soaring oil profits.
Bailing On Our Principles by Mike Huckabee
Frankly, I'm disappointed and disgusted with my own Republican party as I watch them attempt to strong-arm a bailout of some of America's biggest corporations by asking the taxpayers to suck up the staggering results of the hubris, greed, and arrogance of those who sought to make a quick buck by throwing the dice.
If Lies are Laws then War is Peace
Bailouts and Corporate Greed-Enough!
Countdown: Mar 19, 2009 (Excerpted)

Enough!

Olbermann: To all of you in the Corporate boardrooms.

Stop viewing the public's reaction to this naked, unhindered robbery of the public coffers, and your audacious, immeasurable sense of proprietorship and entitlement stop viewing our anger as some kind of brief impediment, some traffic delay that keeps you from your God-given corporate ballpark sponsorships, and perpetually remodeled offices, and the divine right of $38 million "compensation packages."

You, gentlemen and ladies, and not the good and long-suffering average people of this country, you are fomenting rage in this nation. You are the losers in this equation, and the people are the generous ones; they have not assembled in the streets with pitch-forks and flaming torches. You are the ones perceived — understood in a visceral and even transcendent way — as the committers of what is becoming class economic rape. ...

... And heed this one word before these people grow weary of forgiving you, and instead decide to bring the "good life" — which you have built on their backs — crashing down on top of your heads. When the next boardroom needs re-modeling, or the next bonus paid, or the next jet purchased, remember that one word: Enough!
U.S. Department of Defense
Office of the Assistant Secretary of Defense (Public Affairs)
Fiscal Year 2009 Department Of Defense Budget Released
President George W. Bush today sent to Congress his Defense budget for Fiscal Year 2009. The budget provides $515.4 billion in discretionary authority for the Department of Defense (DoD), a $35.9 billion or 7.5 percent increase over the enacted level for Fiscal Year 2008.

2.2 million soldiers, sailors, airmen, and Marines

Maintains 545,000 facilities at 5,300 sites in the U.S. and around the globe
CANNABIS COMMON TREATMENT
FOR POST TRAUMATIC STRESS DISORDER
Intelligencer, CN ON: Russell Barth 17 Mar 2009
Re: Afghanistan left son scarred: parents ( March 12 )

"The father of one separated from his wife, was diagnosed with post-traumatic stress disorder ( PTSD ), started using marijuana and was removed from his next mission."

As someone who suffers with PTSD, I can tell you that pot is one of the best things for it. Cannabis is positively indicated in the treatment of PTSD, and even Israel has been using cannabis to treat PTSD in their soldiers with positive results.

Cannabis is far better than the toxic, addictive, and potentially deadly narcotics that are usually prescribed to PTSD sufferers, but the army will never admit that.

Russell Barth Federally Licensed Medical Marijuana User
Patients Against Ignorance and Discrimination on Cannabis
Ganja 4 PTSD & Depression
Operation Ranch Hand
Operation Ranch Hand, the unit responsible for the aerial spraying of herbicides in Vietnam from 1962 to 1971. Monsanto lied about the safety of exposure to Agent Orange and its contaminant.
Wall street's Spontaneous Abortionists
Pro Life? They're Not Even Anti-Abortion
Veterans for Medical Marijuana Access